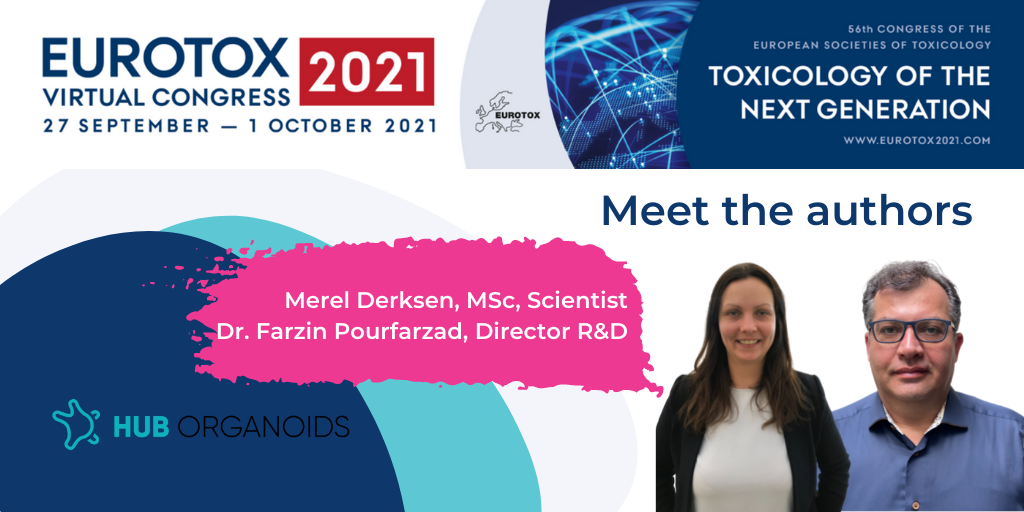 Meet the scientists behind the data
Wondering whether you should consider in vivo vs in vitro models for your preclinical drug safety and ADME studies?
Meet the authors of our two 2021 EUROTOX poster presentations to discover how HUB Organoids™ can help you:
Reduce costly traditional animal experiments and obtain a quick indication of your drug safety

Assess preclinical toxicity, metabolism, transport, and permeability assessment of your compounds

Facts track your decision making at early stages of drug development.
Poster #391: Intestinal organoids as in vitro model system to assess safety and ADME properties of compounds
Poster #553: HUB Organoids™ improve pre-clinical toxicology, metabolism, and pharmacokinetic studies for drug discovery and development
Book 1-on-1 time with the authors
Interested in learning more? You can book some time directly with our speakers. Leave us your details and we will be in touch.