Meet the authors
HUB Organoids presents data at the 2022 Annual ELRIG Drug Discovery Meeting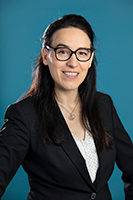 PODIUM PRESENTATION
New perspectives for modeling inflammatory diseases using patient-derived organoids
Speaker: Sylvia F Boj, Ph.D., CSO, HUB Organoid
When: October 13th, 8:30 am
View Details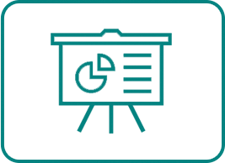 TALK
New perspectives for modeling inflammatory diseases using patient-derived organoids
Speaker: Sylvia F Boj, Ph.D., CSO, HUB Organoid
When: October 13th, 8:30 am

The discovery of adult stem cells in human epithelia such as the intestine and liver enabled the development of mini-organs in a dish – or HUB Organoids® - from both normal and diseased tissue that mimics the original organ genetics and phenotype while recapitulating its specialized physiological function. Thanks to advancements in 3D culture technology, HUB Organoids can be expanded and propagated in the lab virtually indefinitely without compromising their identity. Over time, organoids have shown their potential to study the biology of cancer and genetic diseases such as cystic fibrosis. The high correlation between in vitro response and the clinical outcome confirmed the predictive power of HUB Organoids, whereas the feasibility of accelerating a candidate compound to clinical trials within five years was demonstrated by a recent publication. HUB has pioneered organoid model development and the optimization of in vitro assays that can be applied to investigate disease biology and perform drug screenings. More recently, HUB has extended the use of Organoid Technology for modeling inflammatory conditions such as IBD or COPD. In her presentation, Dr. Sylvia Boj, HUB CSO, will discuss the development of a living Organoid biobank from COPD patients that reproduces some of the pathophysiology of the diseases, providing a new patient-relevant, in vitro platform for drug screening and development for inflammatory diseases.
---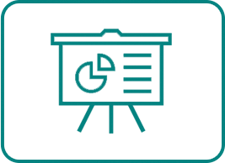 POSTER PRESENTATION
Autologous Organoid-T cell co-culture platform as a powerful personalized model for Immuno-Oncology therapy
Authors: Soura Mardpour, Pleun Hombrink, Lorenz Jahn, Sylvia F. Boj, and, Farzin Pourfarzad*
HUB Organoids (HUB), Yalelaan 62, 3584CM, Utrecht, The Netherlands

Immunotherapy is a fast-developing and effective treatment strategy to combat cancer. New immuno-oncology (IO) modulators such as checkpoint inhibitors, and bispecific antibodies are increasingly populating the drug development pipelines, however, preclinical platforms that reliably model the tumor and immune cell interaction are still lacking. HUB Organoid Technology allows the development and in vitro expansion of Patient-Derived Organoids (PDO) from normal and tumor patient tissues as three-dimensional primary cell cultures which retain the histological and mutational features of the original tumor tissue. Here we describe the development of "living" biobanks of patient-derived tumors and normal organoids matched with autologous immune cells from different epithelial organs, including but not limited to, the gastrointestinal tract and lungs. Additionally, we show the establishment of a coculture platform based on colorectal cancer.
---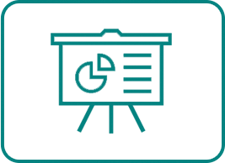 POSTER PRESENTATION
Patient-derived organoids as a relevant tool for preclinical IBD research and drug development
Authors: Javier Frias, Wies T. M. van Dooremalen, Merel Derksen, Carla S. Verissimo, Robert G. J. Vries, Sylvia F. Boj, Farzin Pourfarzad*, and, Johanna Pott*
HUB Organoids (HUB), Yalelaan 62, 3584CM, Utrecht, The Netherlands

Chronic inflammation and epithelial barrier damage are two of the most important hallmarks of inflammatory bowel diseases (IBD). Currently, available therapies target chronic immune dysregulation, however recent drug development efforts focus on epithelial targets and restoring barrier integrity. Patient-derived HUB Organoids (PDOs) represent a clinically relevant IBD model to study barrier integrity and other epithelial pathologies of IBD.
---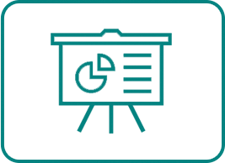 POSTER PRESENTATION
Developing a patient-derived organoid biobank suitable for large-scale drug screenings
Authors: Lars-Eric Fielmich*1, Annemarie Buijs1, Bas Viergever2, Nihed Draoui3, Anna Schepers1, Mariana Silva1, Eline van de Ven1, Mathijs Scholtus4, Tokameh Mahmoudi4, Tahlita Zuiverloon5, Jasper Mullenders1, Merel Derksen1, Paul Gavine2, Sylvia F. Boj1, Richard Meijer3, Onno Kranenburg6, Janine Arts2, and, Robert Vries1
1 HUB Organoids (HUB), The Netherlands; 2 University Medical Center Utrecht - Urological Oncology Dpt., The Netherlands; 3 Janssen Biotech - Solid Tumors Targeted Therapies Dpt., Belgium; 4 Erasmus Medical Center Rotterdam – Biochemistry Dpt., The Netherlands; 5 Erasmus Medical Center Rotterdam – Urological Oncology Dpt., The Netherlands; 6 University Medical Center Utrecht - Translational Oncology Dpt., The Netherlands

Conventional models for preclinical drug screening offer poor predictive value for patient response, causing high attrition rates of new agents in the clinic. HUB's proprietary Patient-Derived Organoid (PDO) Technology enables long-term expansion of primary patient material to generate 'mini organs in a dish' that can be used as patient avatars, thus bringing every "patient in the lab®". We present the world's first NMIBC PDO biobank comprising 50 PDO models from transurethral resection of bladder (TURB) biopsies collected at three hospitals. Clinical and pathological characterization of the PDOs confirmed the biobank represents a range of tumor stages and differentiation grades, as well as patient treatment response and follow-up. Genomic analysis of PDOs revealed mutations in known BC drivers and genomic instability, a hallmark of cancer. Finally, transcriptomic analysis confirmed gene expression profiles familiar to BC and characterized gene fusions. We successfully screened two reference compounds and seven candidate drugs for the treatment of bladder cancer using our biobank, identifying potential new leads for further development. The work presented here shows the feasibility of building PDO biobanks representing a specific patient population, suitable for improving the drug development pipeline for the next generation of cancer drugs.
---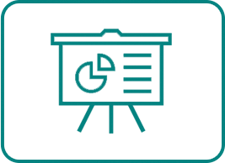 POSTER PRESENTATION
Development of a medium-to-high throughput organoid and bacteria co-culture platform for the assessment of host-pathogen interaction
Authors: Eider Valle-Encinas*, Roshni Nair, Mayke Doorn, Katerina Pisa, Farzin Pourfarzad, Lani San Mateo, Nicole Desch, Prashanth Gokare, David Pocalyko, Sylvia F. Boj, and, Carla Verissimo
HUB Organoids (HUB), Yalelaan 62, 3584CM, Utrecht, The Netherlands

HUB's patient-derived organoids, (HUB Organoids® or PDOs) are self-organizing epithelial cell structures with near-physiological features, extensively used to model aspects of cancer initiation and progression. Microinjection of colibactin-producing pks+ E. coli into the lumen of PDOs results in the appearance of two co-occurring mutational signatures identified in a subset of colorectal cancer (CRC) patients, demonstrating that pks+ E. coli plays a causative role in CRC development. However, the scalability of bacteria microinjection in PDOs is limited and represents a bottleneck in the screening of preventive therapies for patients. Here we developed a bacteria and PDO co-culture system (PDO fragment exposure model), an alternative to PDO microinjection, that is compatible with medium-to-high throughput screening methods. We validated the genotoxicity of colibactin-producing bacteria and showed the potential of the PDO fragment exposure model for the screening of drugs targeting colibactin-dependent genotoxicity.


---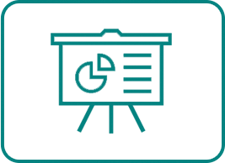 POSTER PRESENTATION
Patient-derived organoids to predict clinical response: a patient in the lab
Authors: C.S. Verissimo*1, E. Koedoot1, L. Smabers2A, E. Wensink2A, K. Matsuno3, G. Harada3, M. Watenabe3, H. Kyan3, K.C. Pitsa1, I. van Weersch1, M. Doorn1, H. Warda1, L. Valkenburg4, G. Cirkel5, M. Braat2B, S. Elias2C, O. Kranenburg2D, R. Overmeer1 , T. Kumagai3, Y. Hikichi3, M. Koopman2A, J. Roodhart2A, and, Sylvia F. Boj1
1 HUB Organoids, Utrecht, 2 University Medical Center Utrecht,(UMCU) Utrecht University, A Dpt of Medical Oncology, B Dpt of Cancer and Imaging, C Dpt of Epidemiology, Julius Center for Health Sciences and Primary Care, D Dpt of Surgical Oncology, 3 Yamaha Motor, Iwata, Shizuoka, Japan. 4 Dpt of Medical Oncology, Maastricht University Medical Center (MUMC), 5 Dpt of Medical Oncology, Meander Medical Center (MC) Amersfoort

A large fraction of colorectal cancer (CRC) patients diagnosed with de novo metastatic disease do not benefit from standard of care and still experience substantial side effects. Therefore, there is an urgency for a new preclinical model to predict clinical response. Adult epithelial stem cell-derived organoids are proving to be a breakthrough in preclinical modelling of human cancer. Patient-derived organoids (PDO) – or HUB Organoids® – faithfully recapitulate patient disease in vitro and can be propagated for drug testing in a matter of weeks. PDOs bridge the gap between the lab and the clinic and effectively bring a "patient in the lab". In this study, we aim to 1) validate the predictive value of PDOs in the stratification of metastatic CRC (mCRC) patients for treatment with chemotherapeutic agents and 2) reduce diagnostic turnaround times by using fewer organoids per well which were picked and placed by YAMAHA CELL HANDLERTM.