Meet the authors

HUB Organoids presents data at the 2022 Immuno-Oncology Summit, Boston MA
POSTER PRESENTATION
Autologous Organoid-T cell co-culture platform as a powerful personalized model for Immuno-Oncology therapy
Authors: Soura Mardpour, Pleun Hombrink, Lorenz Jahn, Sylvia F. Boj, and, Farzin Pourfarza
Abstract Number: #
Session Date and Time: Text
Location: Text
TALK
Faster and More Predictive Immunotherapy Development with HUB Organoids
Speaker: Robert Vries, CEO, HUB Organoids
Session Date and Time: October 13th, 8:30 am
Location: Text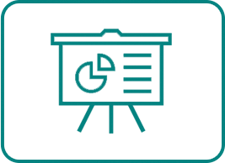 POSTER PRESENTATION
Autologous Organoid-T cell co-culture platform as a powerful personalized model for Immuno-Oncology therapy
Immunotherapy is a fast-developing and effective treatment strategy to combat cancer. New immuno-oncology (IO) modulators such as checkpoint inhibitors, and bispecific antibodies are increasingly populating the drug development pipelines, however, preclinical platforms that reliably model the tumor and immune cell interaction are still lacking. HUB Organoid Technology allows the development and in vitro expansion of patient-derived organoids (PDO) from normal and tumor patient tissues as three-dimensional primary cell cultures which retain the histological and mutational features of the original tumor tissue. Here we describe the development of "living" biobanks of patient-derived tumors and normal organoids matched with autologous immune cells from different epithelial organs, including but not limited to, the gastrointestinal tract and lungs. Additionally, we show the establishment of a co-culture platform based on colorectal cancer (CRC) PDO and their paired immune cells such as tumor-infiltrating lymphocytes (TIL).
---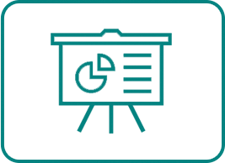 TALK
Faster and More Predictive Immunotherapy Development with HUB Organoids
Immunotherapy development is hampered by the lack of clinically relevant preclinical models, resulting in an enormous number of clinical trials, high attrition rates, and developmental costs. HUB Organoids are patient-derived in vitro models that recapitulate patient diversity and preserve tumor-specific antigens. Co-cultured with immune cells offers a scalable and predictive platform for immunotherapy development. Adopting HUB Organoids in immunotherapy development shortens the timelines for drug approval, allows to the identification of responders, and results in clinical candidates with a higher chance of success in patients.